Coconut Palm (Cocos nucifera).
Do you love consuming coconuts?
Well, we have Coconut Palms in the shop now.
Come and get one, while the weather is warm.
White Bat Plants
White Bat Plants are back and we waited a LOOOONG time.
Theo's plant of the Summer.
This little wonder has been our top Summer plant pick for 2 years running. The Tabernaemontana could possibly be the best dwarf shrub for the Sub-Tropics ON THE PLANET!
An attractive, compact shrub, producing crisp white flowers and glossy deep-green leaves. It's a tough performer in our Sub-Tropical climate. Suitable for borders, pots or anywhere in your garden that recieves lots of Sun. It's drought tolerant too.
The Bangkok Rose is Back!
Mussaenda (Bangkok Rose) is back and we have many varieties in stock.
/Read More
New Arrivals this week
Writia- Arctic Snow
Deutzia gracilis
Wisteria chinensis in 140mm pots.
/Read More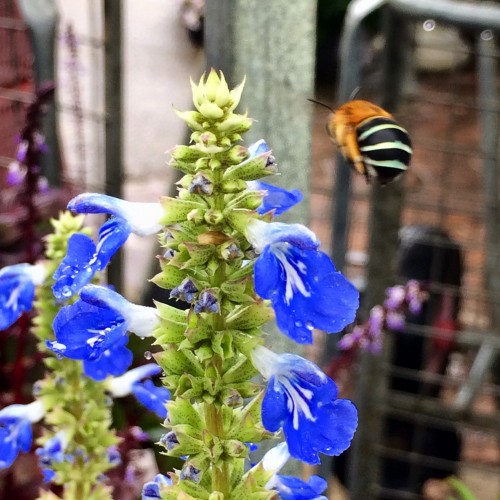 Salvia is my favourite companion.
Salvia's are one of the best companion plants for any garden. Everyday we catch native bees of all sorts making a meal of the pollen. Anyone who loves growing their own fruit and vegetables or you just enjoy the flowers, these are a must for your garden. They come in many different colours and if you plant a few, you will have flowers all year long. Super tough too and they live for years!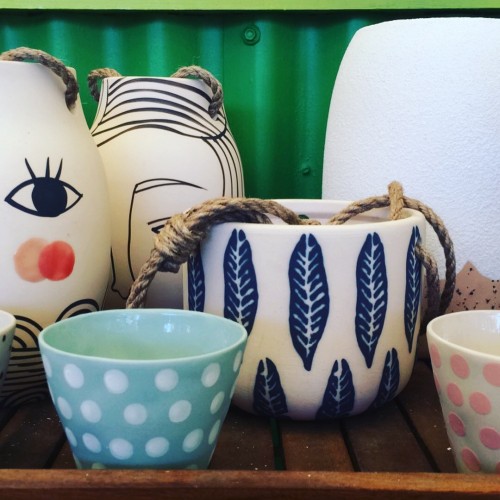 Have you let Miss Jones?
Would you like to bring a little whimsy into your home? We have received a new shipment of Jones n co products. Loads of quirky pots/ planters, hangers and vases in stock.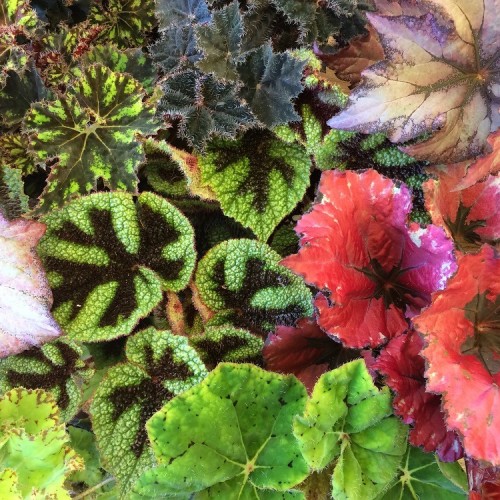 Begonia Bonanza
We had the priveledge of visiting an old friend/ plant collector and grower last week and boy did we find some beauties.
Now in the shop, we have many different Begonias from 'Iron Cross' to eyelash varieties (mostly Rex). The colours are stunning.
Dwarf Nandina
Dwarf Nandina. The toughest border plant. REDUCED TO CLEAR.
140mm pots $7.99 ea OR 3 for $20.
UASHMAMA
People have been asking us for soft pots and finally we have some.
Uashmama, Washable paper bags, are beautiful used as pot holders.
They're hand crafted in Italy, more info on their website https://www.uashmama.com.au/pages/about-us
/Read More
Metal
New metal garden ornaments in the shop this month. Bright and quirky with a good selection of native fauna.
Sunflower 'Flare'
Sunflower 'Flare' (175mm pots) Were: $9.95ea or 3 for $25. Now ONLY $5.00 each!!
Strawberry Shortcake is back
Children of the 80's, look who's back!!?
Pretty poinsettia
Pretty poinsettia are now blooming beautifully! Available soon.
Autumn Garden Update
These wonders are waiting for mums. They won't last long.
Saintpaulia
African violets are surprisingly rather tough, if you don't agree, just ask us for advise on how to care for them.
Raising Funds for BeyondBlue
Pop on in and show your support. Sausage and a drink only $2! All proceeds go directly to beyondblue.
12 Days of Christmas : Day 3
Spend $50 or more and receive a $10 Seedling voucher!