Beautiful Gardens...easy!
Latest News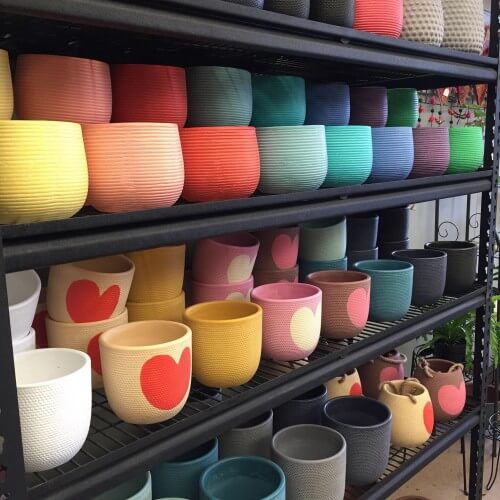 Hyper colour.
We have you covered for coloured pots this Spring.
A fresh batch of these beauties are waiting here to hold your precious plants.
Sugar Sugar, do do do do do do...
Organic Sugar Cane bales... $11.99 each or 5 for $55.
Each bale covers approximately 7-14m²... an essential for the predcicted hot summer ahead.
White Hype!
New 'Fusion White' Calathea leitzei in the shop this week.
Our other Services
Garden Design & Maintenance
Delivery Service
+ FREE GIFT WRAPPING
Theo's Loyalty Card
+ GROUP VISITS