COVID-19 Update.
Following our Prime Minister's directive on 29th of March 2020,
We will now only be offering limited customer service and would ask you all to quickly select any plants, mixes and fertiliser that you need for your garden whilst always respecting space and safety regulations. Please limit the number in your group to 2 people only and where possible, don't bring your children with you. If you have to bring your children, please keep them with you at all times.
We also ask that you please be prompt whilst visiting our garden centre, this means, no more ambling around the nursery, just having a browse. We know that these are strange times, but you must help us get through this, abiding by our requests at this time. At the moment we are just a shopping destination, not an outing.
We will not be conducting in-house garden designs and all trouble-shooting will have to be kept to a bare minimum and we are NO longer accepting CASH in the shop.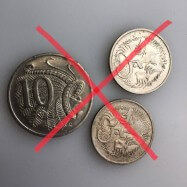 The safety of our staff and customers is our number one priority. We apologise for any inconvenience, but we must all follow the new rules and help stop this virus in its tracks.
We want you and us to be here when the crisis is over and we promise to continue our renowned customer service and friendliness as soon as we are allowed to.
As the rules change we may have to restrict entry at any given time.
If you live locally (within 5kms of our nursery), you can purchase over the phone and we will guarantee delivery within 2 days of your order.
We apologise for having to place limits on the number of items purchased by each customer as our suppliers are having trouble producing enough stock to fill our current increased demand. Please remember we are still getting seedling stock twice per week and everyone will eventually get what they want.


We look forward to the day when we can once again be that place you come to for a lovely outing with all your family. Please stay safe.